Are you stressful with a mountain of work?
Or you are wondering how to make your office more attractive?
Let's check out the 5 following interesting ideas with hairpin legs!
1.Minimal Nordic style desk with white hairpin legs
All things you need to prepare for creating this metal hairpin legs table are 4 white hairpin legs, an IKEA Linnmon top, 16 screws and a screwdriver. Trust me it so simple but awesome!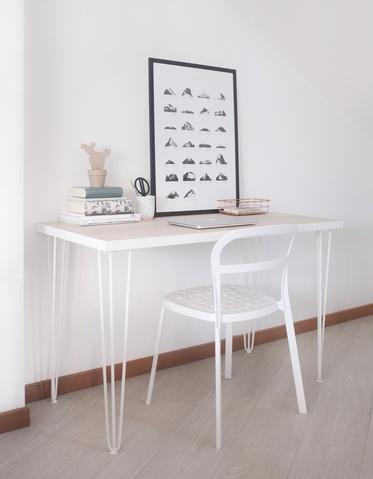 2.DIY Butcher block desk with black metal hairpin legs
This is an interesting idea with metal hairpin legs you cannot miss if you keen on making DIY furniture. Watch a tutorial video, follow the instruction, and you will have an amazing butcher's block-style modern skinny desk.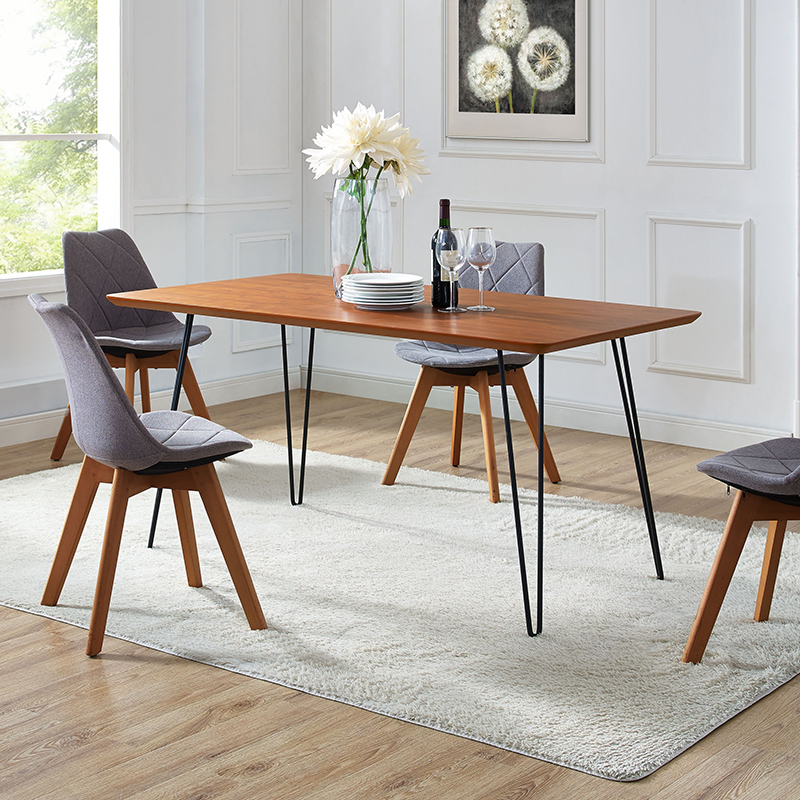 3. Midcentury-style breakfast bar with black hairpin legs
Just with black metal hairpin legs, you can create a Midcentury-style breakfast bar for your self. This unique coffee table is also an ideal place to sip a cup of tea or coffee while finding an idea for your new project.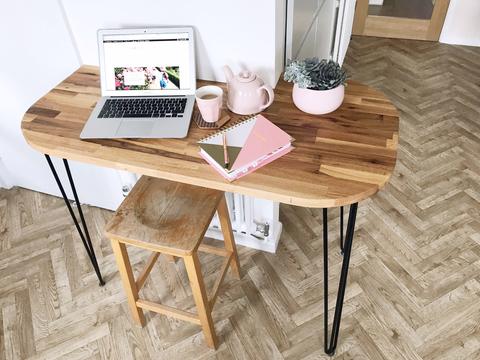 4. Bespoke desk with white hairpin legs
To make this special desk you need a top, some screws, a screwdriver and 3 white hairpin legs. If you do not like white, it does not matter! There is a wide range of hairpin legs with different materials and colors.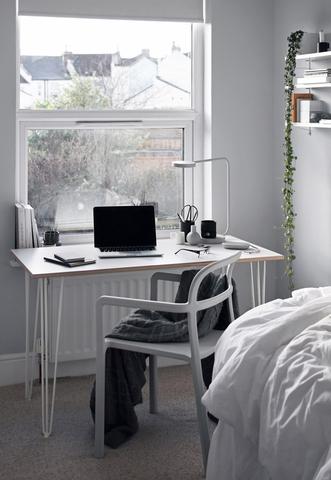 5. Workspace desk with mint green hairpin legs
Your office will become attractive with this colorful hairpin legs desk. Pick up a Formica-coated birch table top and make it in your own way!
With these amazing hairpin leg creations, hope you get some idea to refresh your workspace with colorful hairpin legs.
Feel free to contact us if you want to have your own unique hairpin leg tables.