About Nguyen Moc Decor
NGUYEN stands for originality
MOCstands for the rustic feeling of wood
Nguyen Moc is the wood in its rustic and original form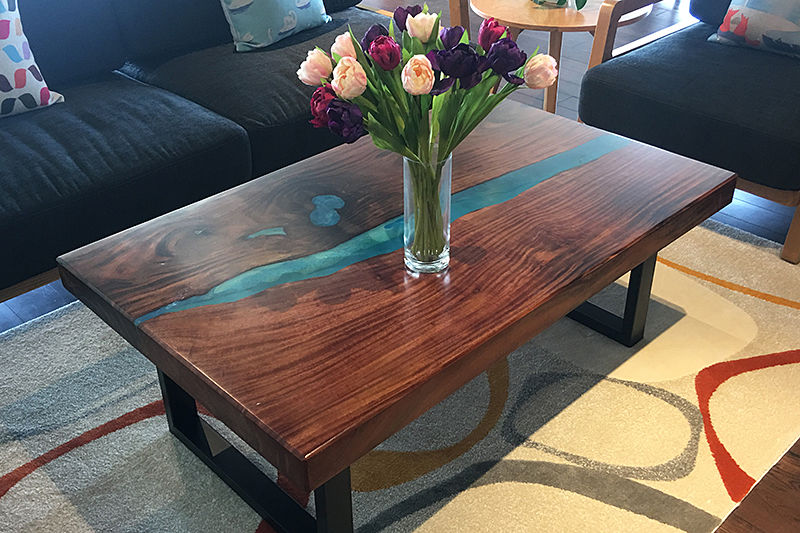 The story behind Nguyen Moc
Nguyen Moc was born in late 2016 at 31 Van Mieu, Dong Da, Hanoi by the visionary artist Le Xuan Huong, owner of Nguyen Art Gallery and Viet Vision Travel.
Graduated from University of Industrial Fine Art in 1997, he owned a lot of revolutionary ideas in mind and also had a vision to create unique pieces of furniture. He specialized in designing outdoor and indoor furniture, and even after years of pursuing a career path in tourism, he still holds dear to his aesthetic dream and continues to run Nguyen Art Gallery, which is a fine art gallery specializing in original paintings and art.
He sees the best in everything, even the rustic wood that is considered worthless to others. With a heart that desires to change and a mind that always thinks outside of the box, Mr. Huong has brought life to Nguyen Moc Decor. Every Nguyen Moc's product is tended with the utmost care by interior design professionals and Mr. Huong himself.
With their unique designs, Nguyen Moc's products are favored by many, from massive wood tables, coffee tables, dining tables, rustic wood wall clocks, wine glass holders to metal hairpin legs, each has a special meaning and bears the signature artistry of the artists that created it.
All of our products have a touch of delicacy and originality, making them the star items in the house that are as eye-catching as they are original.
Contact us now for the direct consultation and a chance to get unique pieces of furniture that suit your design purposes.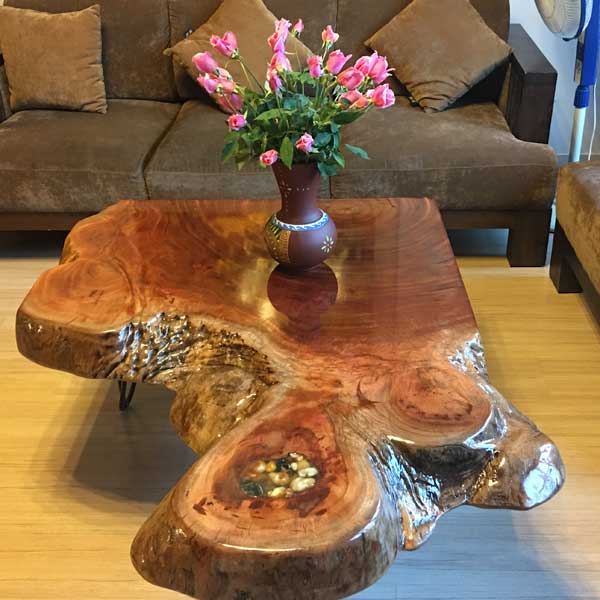 Unique Coffee Tables
Highlight Your Living Room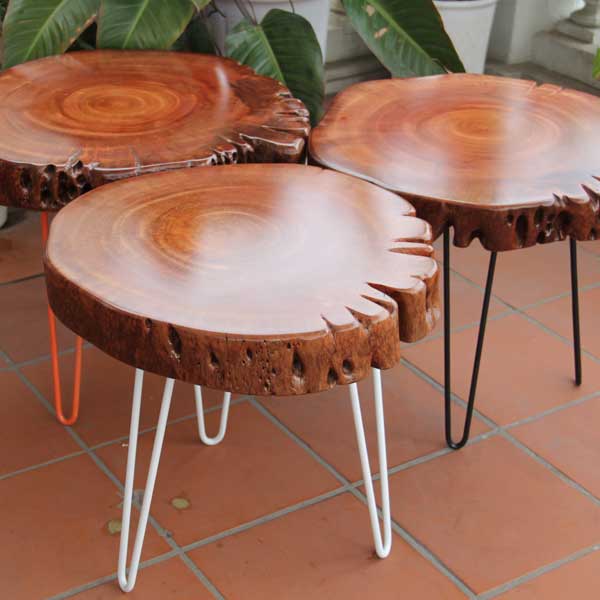 Art Tables with Metal-Leg Decor
Suitable for Both Indoor & Outdoor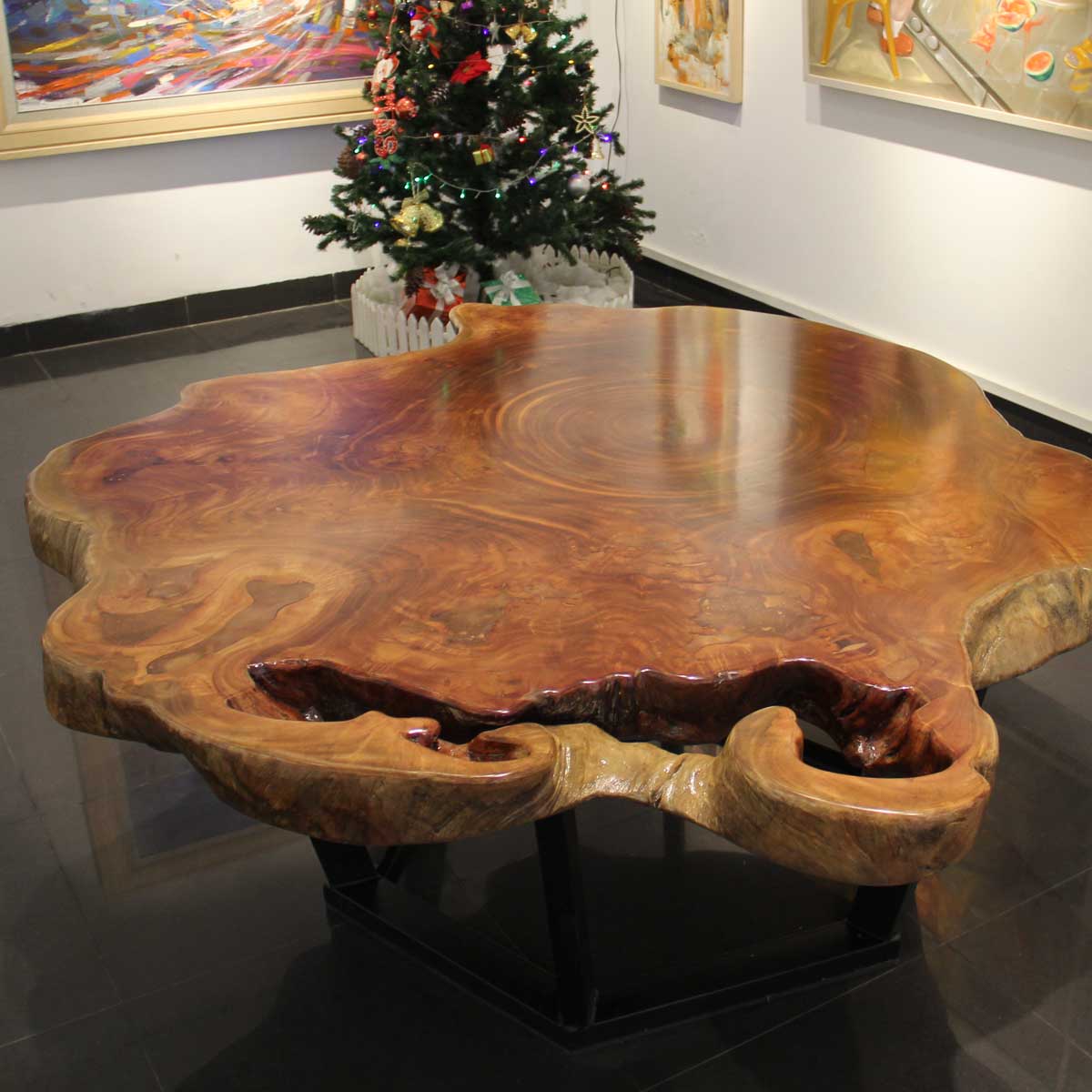 Iron Wood Table
2-meter Massive Decor Table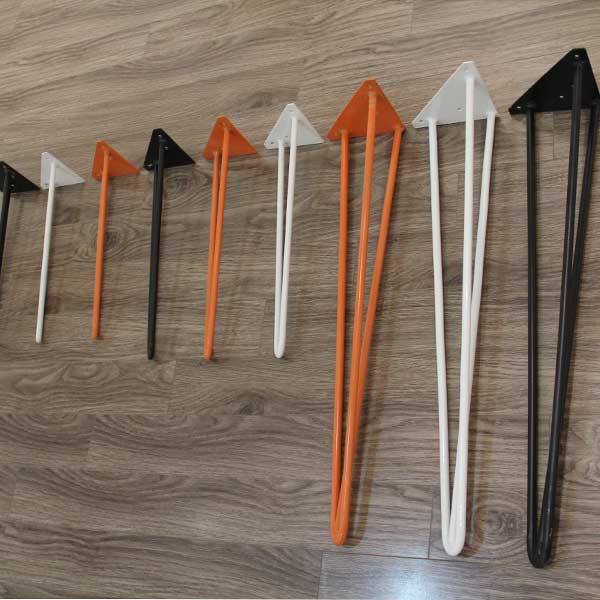 Variety of Choices for Legs
The Colors make the Elengace