Is it necessary to heavily carve wood to make furniture and other items?
Coming to Nguyen Moc Rustic Decor, you can witness an aesthetic that is out of the common, a trend that focuses on maintaining the originality of wood and its beautifully crafted wood grains. With their aesthetic thinking, Nguyen Moc designers use the original shapes and patterns of wood to form exceptional pieces. It is the perfect combination of natural beauty and the overflowing creativity of interior designers and artists.
With the aim to make every Nguyen Moc product a phenomenal work of art, products are made to be different and exquisite. We are always looking for tree trunks with special shapes and then create the most striking products out of them. When crafting every product, we always look for new ideas and designs to ensure that the product has an aesthetic appearance but remains practical and easy to use.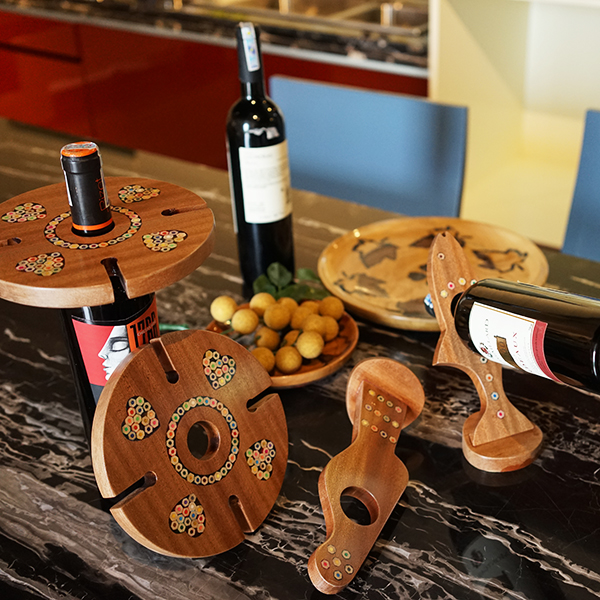 The use of Nguyen Moc's products
When designing a Nguyen Moc product, we always put its applicability first. Things such as tables, chairs, or beds must fit in and meet the requirements of customers while remaining convenient. Nguyen Moc's products are not only beautiful but also extremely comfortable.
The perfect blend of materials
Nguyen Moc usually uses wood combined with steel, porcelain or other materials such as glue, pigment, and stone, etc. A product created can be very colorful and in a perfect harmony with space and nature, ensuring a complete convenience for users.
Our products have the perfect blend of stone and wood, of smooth and rough texture, of wood patterns and electrostatic coating. Every detail is thoughtfully designed to ensure that your house looks unique, elegant and that your personality is expressed through your smart choice of furniture.
We also understand that our customers have very different types of houses, whether it is a modern space, villas, garden houses, adjoining houses, divided houses or apartments with modern design, and every house needs to be designed and equipped differently so that it can really shine. That's why each of Nguyen Moc's products, though as unique as it is, can both be the star of the room and combine perfectly with other modern items available in your beloved house.
Nguyen Moc Rustic Decor – Your solution for interior decoration
When it comes to interior decoration, there are a lot of new trends and different styles for you to choose from. If you are looking for furniture that is rustic in style and in perfect harmony with nature, come to Nguyen Moc! Our one-of-a-kind products are not made to disappoint, and we guarantee to provide you with the best quality products and excellent services that make you want to come back for more!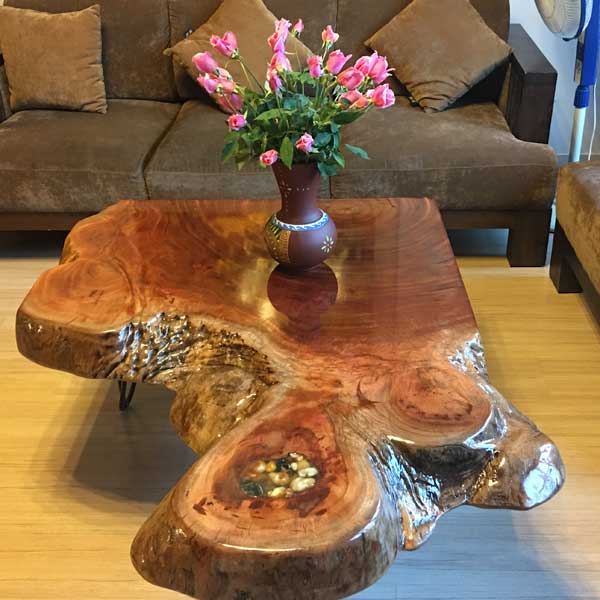 Unique Coffee Tables
Highlight Your Living Room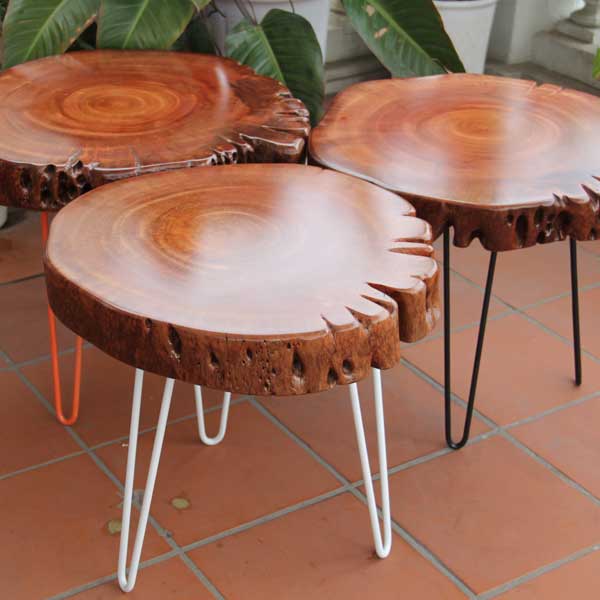 Art Tables with Metal-Leg Decor
Suitable for Both Indoor & Outdoor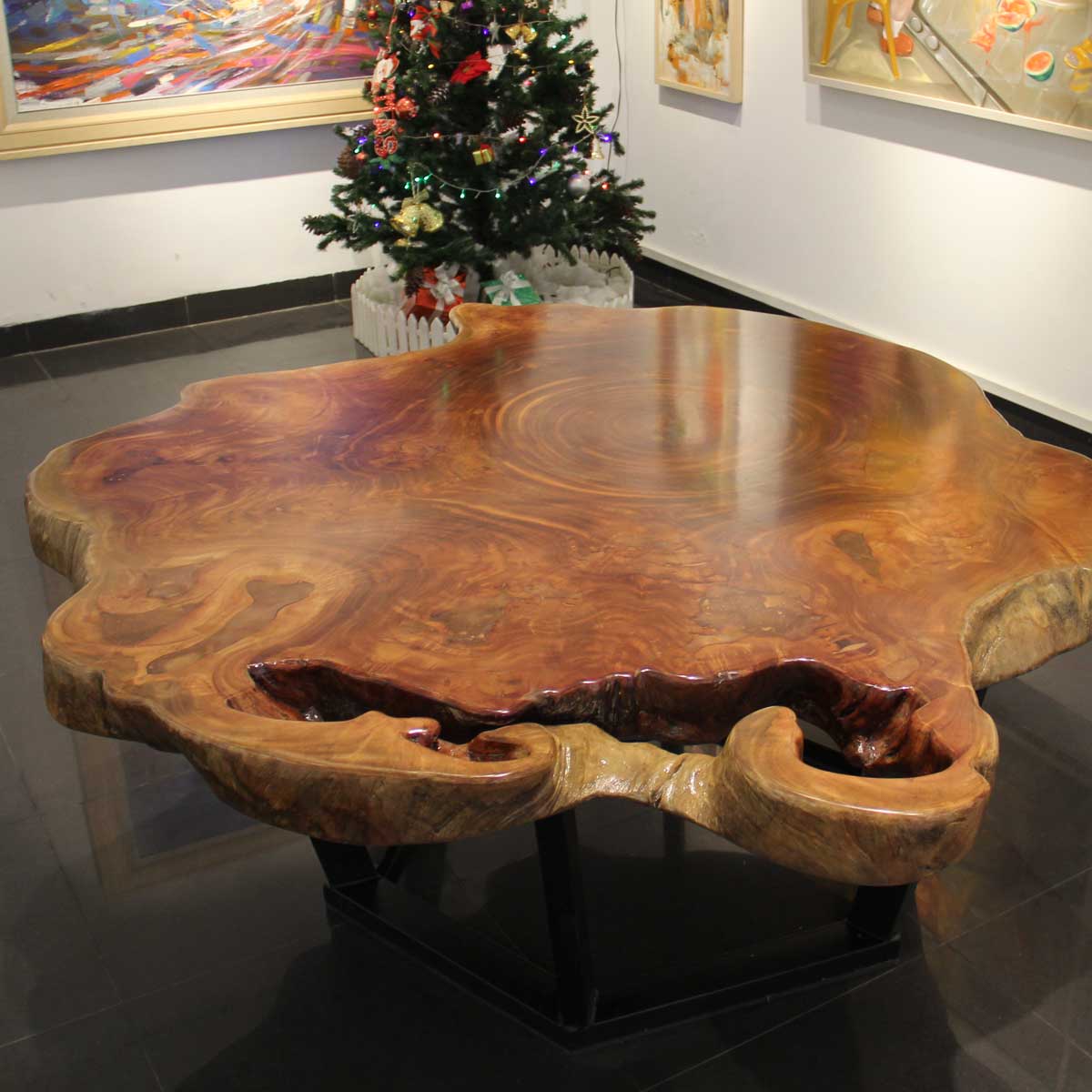 Iron Wood Table
2-meter Massive Decor Table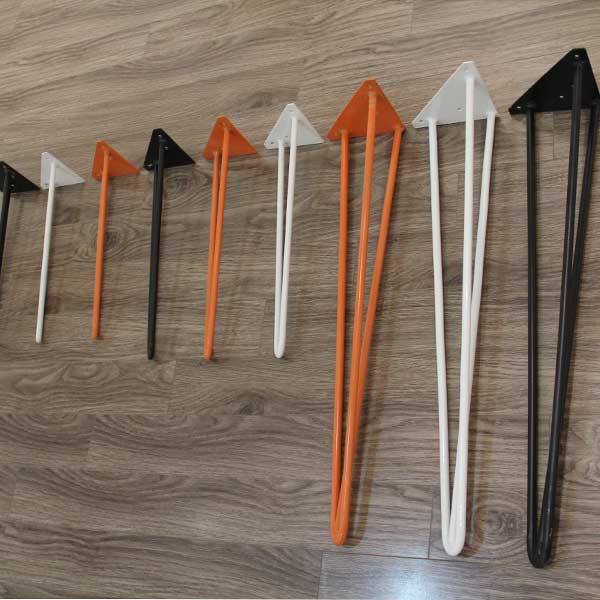 Variety of Choices for Legs
The Colors make the Elengace