Wine, the fermented juice of the grape. Beverages produced by V. Labrusca, the native American grape, and from other grape kinds are also considered wines. When other fruits are fermented to produce a kind of wine, the name of the fruit is contained, as in the terms peach wine and blackberry wine. Wine is a precious gift from God because we must enjoy it with all our senses. The taste of wine reflects the climate, the land, the plants and the virtues of the grape growers. Each kind of wine is made according to a different formula and with a different grape variety so its taste is different. The taste of each wine is unique and it is suitable for some kind of food.
Wine classification
Wine is divided into two types: wine produced in Europe and in America. In fact, European wine is much older and has a more sophisticated and enjoyment. The focal point of this area is the French wine. There are 26 vineyards in France to produce wine. Each region produces a specific flavor so that the producer will write the name of the area where the vine is planted on the label material. The four most famous areas of France are Alsace, Bordeaux, Bourgogne and Côtes du Rhône. Alsace is famous for its white wine, Bordeaux and Burgundy with red wine and Côtes du Rhône with both white and red.
For American wines, it is easy for the customer to sort and buy because the name of the grape is noted in the product packaging. There are four main types: Cabernet Sauvignon and Pinot Noir (red wine), Chardonnay and Sauvignon Blanc (white wine).
In general, the characteristics of this type are quite simple from the way of production until enjoy. Taste and how to drink is also easier and it is suitable for everyone. Europeans are quite picky, luxurious when enjoying to sip a bit and drinkers also have the new knowledge to feel the subtle the flavors hidden inside.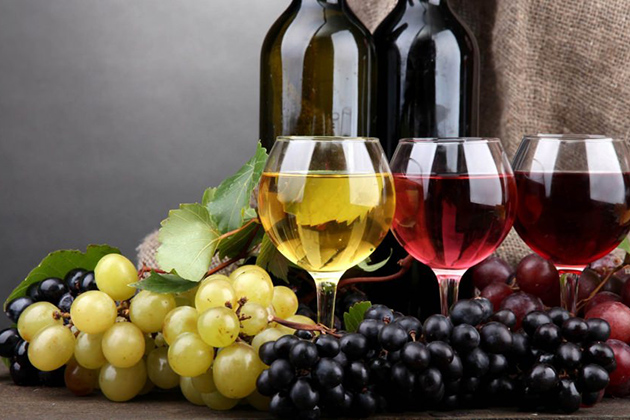 Wine with dishes
For the gourmets, drinking wine with what kind of food should be carefully considered to get the best combination and taste. Wine and food matching is the process of pairing food dishes with wine to enhance the dining experience.
Wine as a spice, sauce on the table. If white wine is like a glass of sour lemon juice, red wine is compared to cups of milk coffee. Therefore, choose the dishes that accompany the wines are also based on this principle.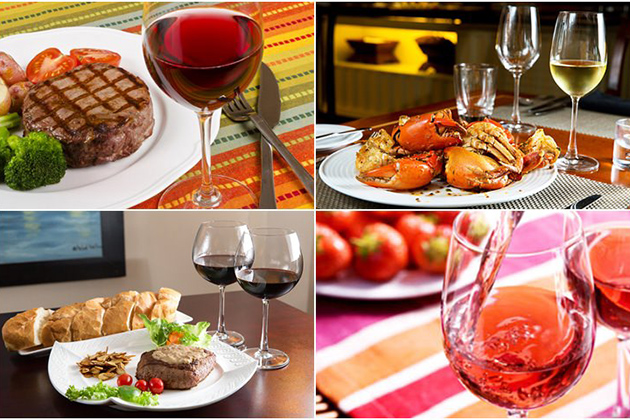 Should red wine be served with dishes?
Red wine is divided into 2 mains: light red wine and bold red wine
Light red wine is low in alcohol. Often it is easy to combine with popular dishes, especially Vietnamese and Asian dishes such as grilled seafood, fried poultry, fried meat, roasted meat and boiled red meat …
Prune, strawberry, and tangerine wines are often combined with chicken, fried or fried pork and spicy Asian food.
The bold red wine has a high alcohol content of over 14%, which is incubated in wooden barrels having a pungent taste. When combined with food, you should choose dishes with strong taste such as red meat, beef, imported lamb and some types of bold smells.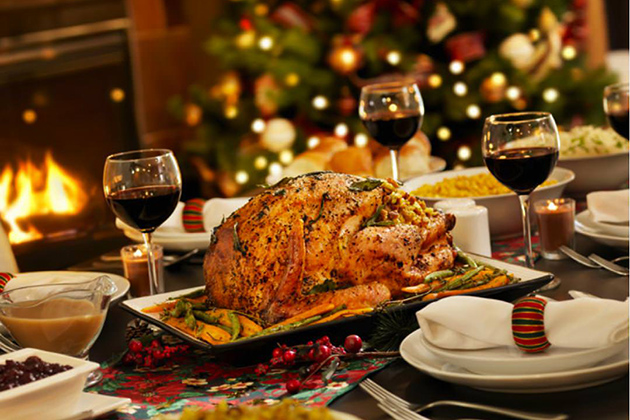 Should white wine be served with dishes?
White wine containing acidic to break down and pass through the fat molecules, creating balance for the dish, the most suitable dish will be the seafood (especially fish, oysters.. ), steamed dishes, salads, fatty items.
Fruit flavored wines should be served with seafood prepared in a boiled, steamed manner. White wine is very suitable with dishes such as crab, steamed crab with lemon pepper salt, steamed fish sauce with ginger sauce.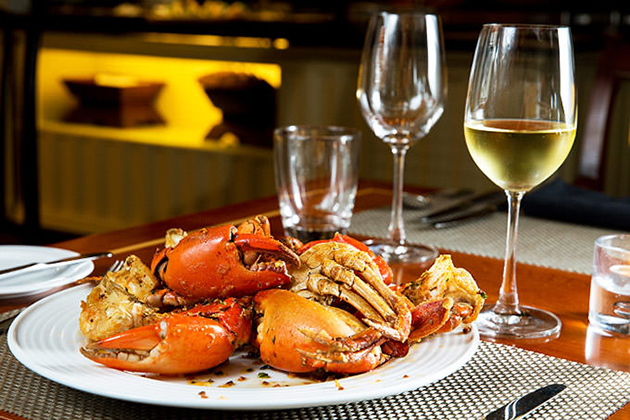 Should rose wine be served with dishes?
With freshness, youthfulness, and aroma, roses are the wine of summer.
Rose wine is easy to combine with the dishes, especially the appetizers, hot and cold dishes, such as seafood salad, mix the tomato and bell pepper, cucumber, red onion fish.
There is no rigid rule the combination of the wine and food but also based on the nature of the taste of the dish. Fish or seafood is not always eaten with white wine, if it is cooked spicy, then red wine is probably more appropriate.
Enjoy the wine, not just selecting food matching wine properly, the preservation of wine and put wine bottles in the right way as well as issues you should be concerned. Therefore, our product Wine bottle holders are the simplest, most cost-effective way to store your bottles in a horizontal position.
Unique wine bottle holders are suitable for the demand of your house but are highly decorative, eye-catching but also useful and convenient. Each of these art wooden wine bottles holders can be used to decorate in many positions in your living rooms such as on TV racks, in wine cabinets or on dining tables, etc. You can invest a unique wine holder immediately to create a beauty for your house. Besides, decorative wine bottle holders are not only suitable for all kinds of space but also are ideal gifts for your friends or relatives.