The kitchen has more meaning for the family, dining space is no longer only used the kitchen just to cook, but they are where family reunion, it is no less important to the living room. Therefore, the emphasis on interior design for the dining room being more interested, beautiful dining table design trends are changing day by day. The updated Interior trends consistent with the House will make you feel relaxed, happy, fun when the same people gather family moment party.
1. The traditional style dining table
Tables and chairs designed in the traditional style give the users a warm feeling from rustic wood, natural friendliness combined with simple chairs cushioned gently. This furniture is sure to create highlights for your house.
Dining table combines modern and traditional style has really become popular and they attract the selection of households.
The traditional structure with 4 simple legs but still table always attracts homeowner because of simple beauty simple beauty without losing elegance of the furniture.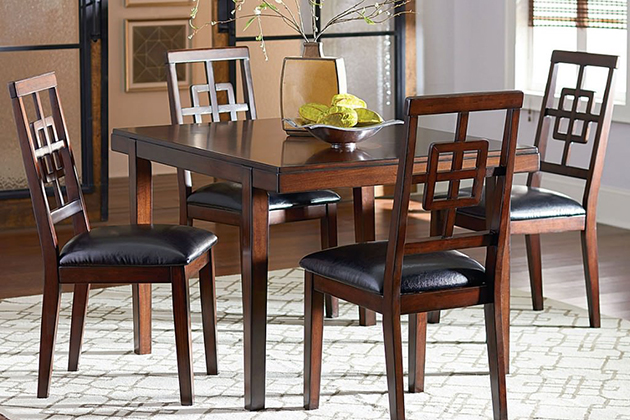 2. Tables and chairs have matching material
Frame wooden table combines glass and wood chair, or a table of natural stone, artificial stone, chrome legs and plastic chairs wooden leg is a simple minimalist style that favored families today.
Dining tables and chairs combine many raw materials would make the perfect accents for kitchen room space. Tulip dining table can be combined flexibly between several chairs from different materials such as wood or composite …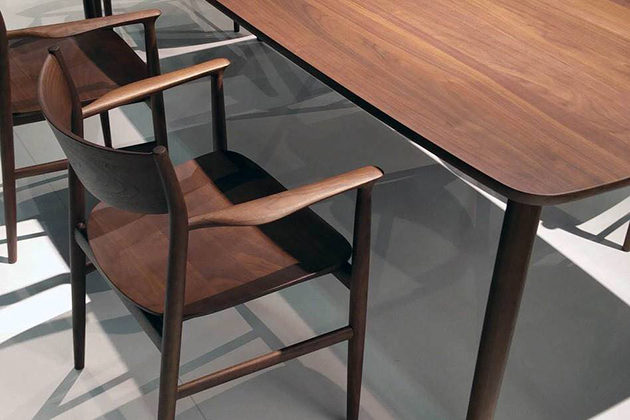 3. Simple Nordic and luxury dining tables
This is one of those simple trends but luxury with many unique design lines in each space help your kitchen become more prominent. With Nordic style design, you only need a dining table and chairs in bright colors will make your kitchen brilliant equally the other rooms in your house.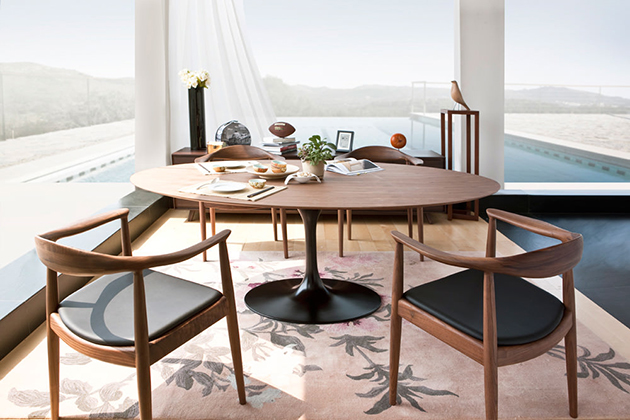 4. The traditional dining table designs
With the style of the traditional old house designs, the selection of a set of tables and chairs to traditional ancient style is too fit, the seats have a unique design combined with the design table with dark colors, showing the ancient. The interference creates a unique medium design old medium to create warmth, friendliness and fancy. This ancient traditional style will be an indispensable trend as more and more people prefer the old style house with the luxuriant garden.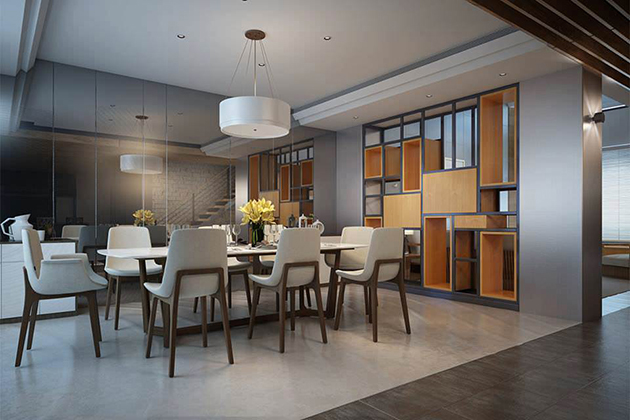 5. Dining table and chair A – frame
The table has A – frame with thin slats, natural wood and soft colors with the pretty small chair, will make you feel the space of the kitchen back should be more open, more delicate pretty sharp. The design is suitable for the important party to the family meal because the subtlety, elegance always make the user feel relaxed.
From trends in aggregate, you know hot food trends 2018 furniture is designed to be simple, subtle but no less unique and luxurious and rather. We hope that this article will give you a new look and help you choose is suitable for your family's space this year.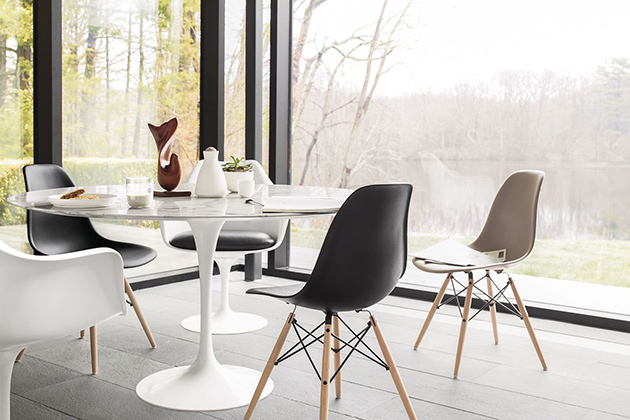 Nguyen Moc Décor is one of the companies producing furniture with a unique design, with skilled workers doing bring quality products to hop prices. Nguyen Moc Decor will bring you many good quality products at affordable prices which are suitable for everyone's pocket. These are tables and chairs, decorative coffee tables, wooden table, wine bottle and glass holders … with simple style but original presenting the unique personality of the owner and the talent of the craftsmen. Here are some of the most beautiful, most attractive wooden dining table models that anyone cannot take their eyes off. The quality with the motto "bring real value", we expect customers to be using real products with real rates in the repository. With a professional staff, we do not just sales that the desire to establish long-term relationships with customers.