The dining room is at the heart of your home, where you serve food and laughter with family and friends. Choose the right dining furniture to suit your needs and make the room a more comfortable place to spend your time. Choosing the right dining table can be an overwhelming problem, especially if you do not know exactly what you are looking for. The selections are simply endless, and going into an uninformed store means depending on the judgment of the salesperson. Usually, that strategy leads to bringing home a table that is completely unhappy. Having time to pick up a new dining table is quite a simple matter. You went ahead and brought home a table depending on the size of your dining room and also the budget constraints of your own. Choosing the right chairs is not even a problem, as most of these boards come with an available chair set.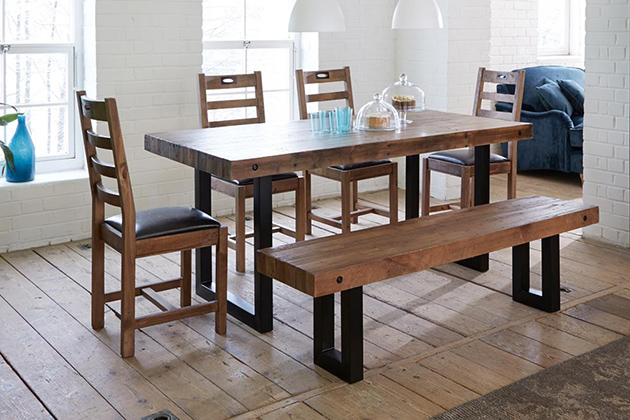 But those decades behind us, and modern homes are all about a great mix of styles, trends, textures and different shapes. In addition, the popularity of open floor plans and dining rooms generally seems like a thing of the past. Worry not, though we here Nguyen Moc Décor will help you pass your decorating question with simple and effective dining table buying a guide.
1. Choose the dining table style in home décor
Choosing the style of the home is the first thing to note. If you have a modern space, choose a table that can not be disposed of. Classic or neoclassical style houses should also choose classic, neoclassical table and chairs. Unique home decor should choose the new dining table style. However, in any style, simplicity always shows the elegance and beauty. However, whatever the style of the house, the kitchen space needs warmth, a solid wooden table combined with metal hairpin legs, simple but natural will be a perfect choice.
2. Choose a round table if you're short on space.
The dining table has a lot of shapes, but the most popular is the round table and rectangular table. Roundtables take up space in a special way, using it you can leave everything around and create a sense of closeness to every member of the family, so want to use the roundtable you need to consider about space to ensure a comfortable life, easy for everyone.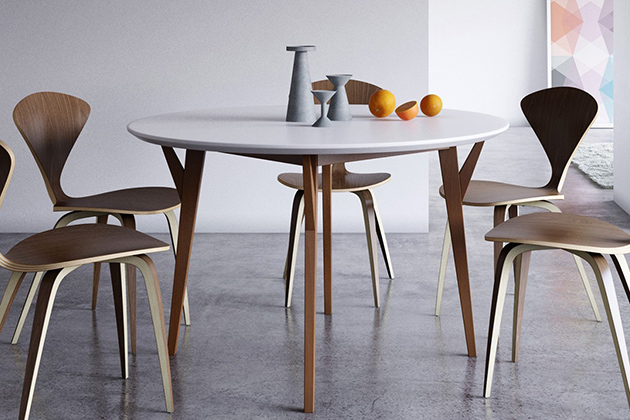 Round Table is a great choice for a small kitchen. They tend to have smaller footprints than rectangles or squares, so you can often fit them into a space not ideal for another table type. They are also great for dining space in the kitchen, a breakfast spot and open space dining area.
In addition, the rectangular dining table is suitable for all spaces. One more advantage, the rectangular dining table will always be the right choice and suitable for the space divided by the wall.
Dining table designs with simple, compact, light colors will make the small room more spacious and cool. In addition, the smart dining table is also the perfect choice to save your space.
3. Leave three feet of clearance space.
After deciding both the style and the shape of the table, it is time to move ahead to choose the all-important size. There are a few simple and standard numbers that will get you through this difficult part. If you go too far the other way, putting a large table for space, it will look overwhelming and messy. The magic number here is three. You want to keep about three feet of open space behind your chair to leave the room for you and your guests to get up and down from the table.
4. Always go bigger than you think is necessary.
Customer furniture should always be a little bigger than what they think! Some people say, "We do not really sit at the table," or "Only three of us." Yes, there may be only three people, but if you have a dining room suitable for a table for six then that room will look sad and empty – no matter how many strollers and planters you have.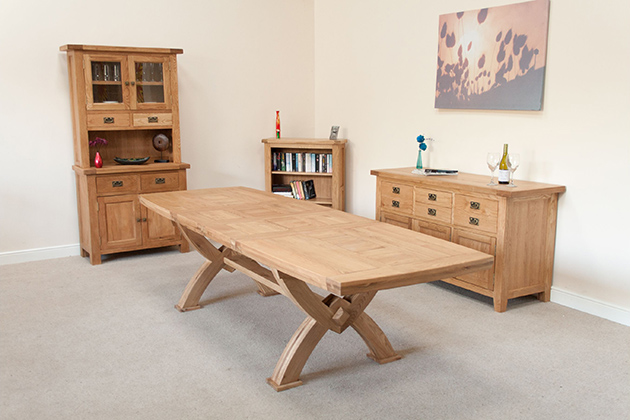 5. Get a glass table if you have a dark apartment.
Customers often say: "I want space to feel light and airy." This is a common requirement, but unfortunately not every home has plenty of natural space or great lighting. Answer? A glass table It will always open and brighten up space. Yes, a glass desk will require a bit more maintenance than a wood top when it comes to dirty stains, but a little swipe of clean glass will clear things up quickly. Experts often recommend keeping a simple center on this board and pairing it with a bold chair.
6. Don't be afraid of metallics.
Gold, silver, brass, iron – and all the metal in the middle – stand firm on their own and they match well with the realities of all colors or patterns in the sun. You basically never have to worry if your metal hairpin legs will fit in with the amazing new wallpaper you find – because the answer will always be there! Do not be afraid to mix metal. The idea of two shiny shades that are side by side can make some people scared, but I actually tell the customer that it's a safer bet to avoid being redundant and too fit in design. yours.